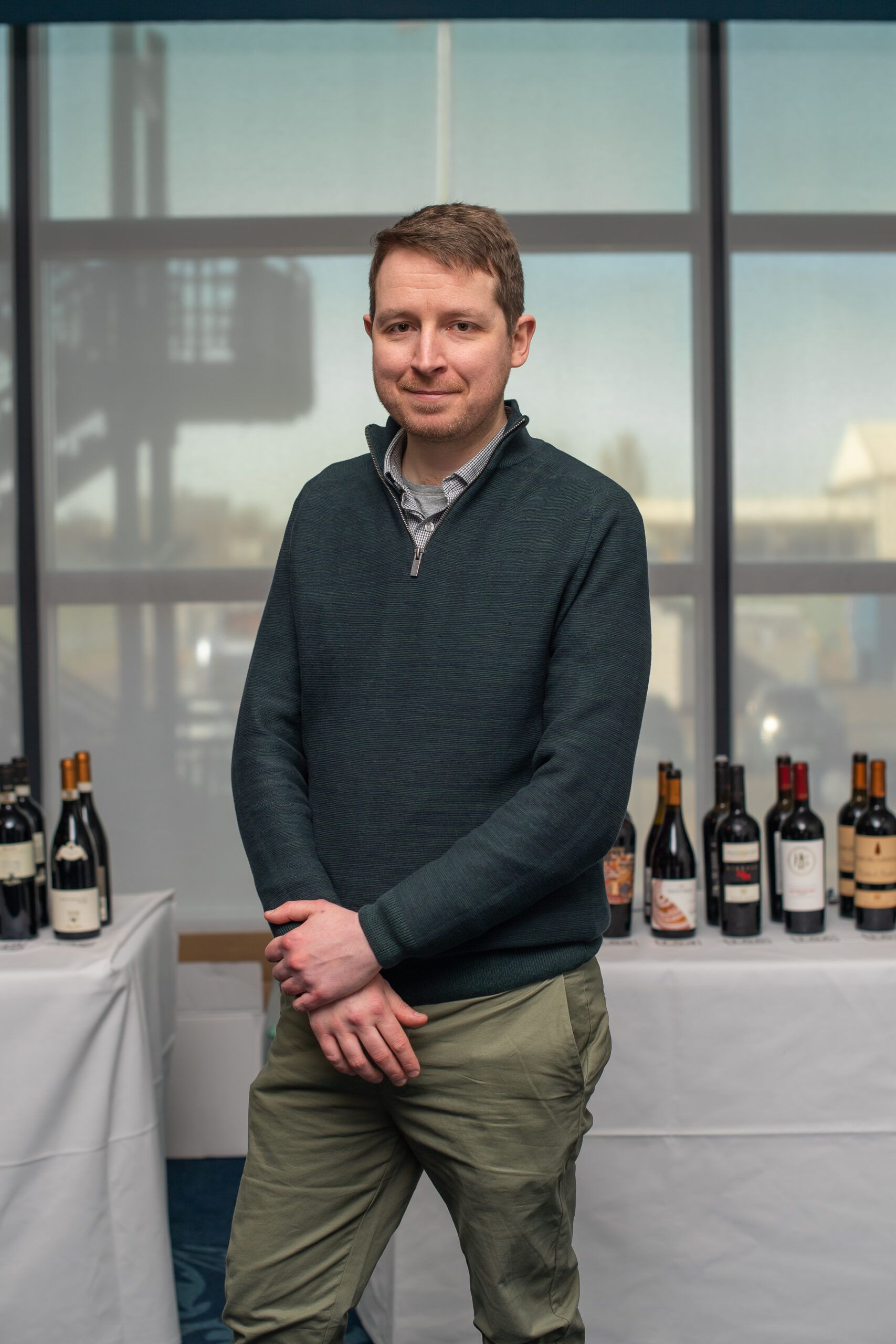 James
Manager
@jameseympaulin
Edinburgh born 'n' bred, I started off in the drinks trade working in some famed local pubs/ bars and more as a purveyor of the fine wares of Scotch Whisky, spirits and cocktail libations. A step into the foodie world/ restaurant scene is where I found my love for all things wine. Working with some of the best sommeliers and chefs in the industry I quickly developed an obsession for flavour, food matching and all things grape. A move into retail began with a well-known UK-wide traditional wine retailer after my early retirement from the frenetic restaurant game, before finding my new home at Cockburns of Leith.
I love anything well made from Chardonnay. A grape that offers so much diversity of style and provenance all over. Be it still wines found throughout its historical home of Burgundy – to the big, bold new world in your face styles and not forgetting the beautiful elegance of a Blanc de Blancs traditional sparkling! Italy is king of the reds for me, again with so much variety, quality and hidden gems to be found. Closely followed by a good Claret and of course all are best enjoyed with friends, family and usually copious amounts of cheese – a good slab of Taleggio and I'm in my happy place!
I'm always delighted to speak to new people in the shop and discover & taste new products to keep the palate firing on all cylinders. When I am not selling/drinking wine I like living the delusion that I am good at racket sports, cooking (often with wine, 'Floyd style') or running around after my toddler son. Not usually all at the same time…
Katie
Assistant Manager
I worked in the Edinburgh property market after completing my degree in Property at the University of Aberdeen in 2010.
At the end of 2019 I made the decision to leave the world of property, for the world of wine!
Following a stint in South Africa working with a wine maker, and touring vineyards, I returned to Edinburgh to follow my passion for wine and started working in the drinks industry and retail.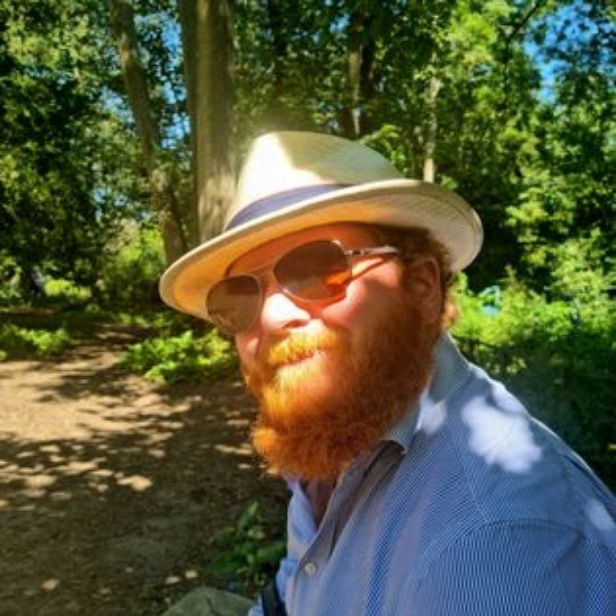 Andrew
Wine Sales Raconteur
@real_andy_bubbles
I first got interested wine while traveling around the world going to vineyards in New Zealand and Australia. Later traveling to Champagne, South of France and Spain. Professionally I have worked in the Edinburgh hospitably scene for 20 years in casual and fine dining restaurants such as Dean Banks at the Pompadour and The Kitchin Group as well as bars and clubs.
I love to explore new wines from different countries and grape varieties.
I got my nickname "Andy Bubbles" because I have a penchant for buying Champagne when out with friends. It is also one of my favourite wines. Having gone to champagne it is a beautiful place and great experience.
I love working at Cockburn's of Leith there is a wonderful selection of wines and such a passionate and knowledgeable team. Where I look forward to growing in the wine trade.
Remember to drink good wine and better wine.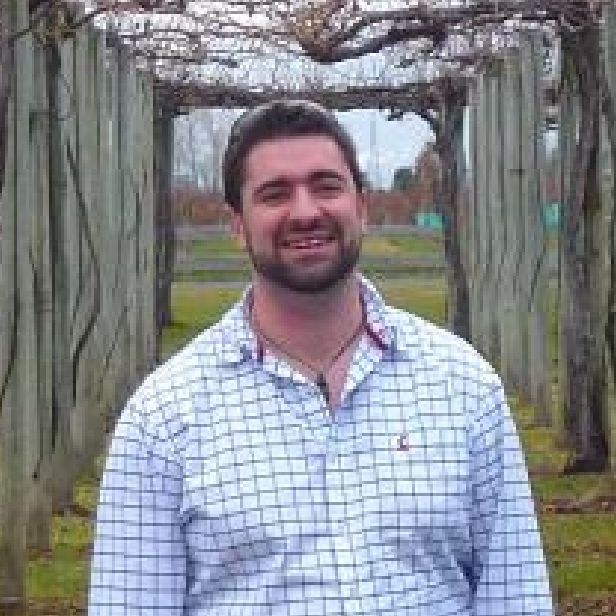 Graeme Broom
Wine Director
My first passion was the grain, and I started out I working in an independent specialist. When I moved to a shop that also sold wine I had to learn about this too. I struggled at first, the lower alcohol in wine compared to whisky meant it all tasted wishy-washy for a while! I joined TM Robertson which was later to merge with Wine Importers.
Nowadays I am as passionate about both whisky and wine (and beer). I spent 2 years in Australia making wine which gave me great insight and further ignited my desire to be part of the trade.
The reason I am in the role I am now is the enjoyment in working with different customers. The feeling of satisfaction when you make a real difference to your customers business is a real buzz. Wine is a product but equally important is the people who sell it.
There is not a wine type or style that I do not like. That said, sherry has to be top of my list. There are not many wines you could serve all through a meal, from crisp dry aperitif to sweet unctuous styles to go with dessert. My favourite style of sherry is Palo Cortado, a great drink at any time and I love the unpredictable nature of its production.
Random Fact?
I play in a band, the Black Sheep Music Society.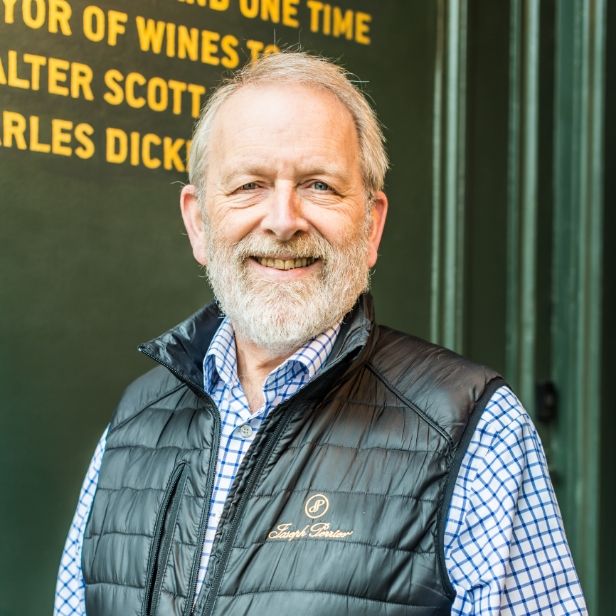 Malcolm H. A. Ogilvie Dip WSET
Cockburns Wine Ambassador
After studying Geography, Geology & Economics at Aberdeen University, a part time job as a student, morphed into a career with Oddbins the iconic high street wine retailer. A very rapid rise through branch management and regional General management, I was instrumental in setting up Oddbins Corporate Business the, very successful, wholesale arm of the pioneering retailer.
After 26 years, I moved to Forth Wines, the Minathort based wine and spirit wholesaler, where I spent 10 years latterly as Sales Director.
On leaving, I set up my own wine training company. Having been one of the youngest Diploma holders, I saw the importance of wine education such was the rapidly changing world of wine. I trained with the, globally recognised, Wine and Spirit Education Trust (WSET) to be able to offer their NQA Certificates.
In 2011 I joined Wine Importers to manage their key hospitality business in the North of Scotland and to offer WSET training courses.
I am now looking forward to offering wine tastings on behalf of Cockburns of Leith for their corporate customers.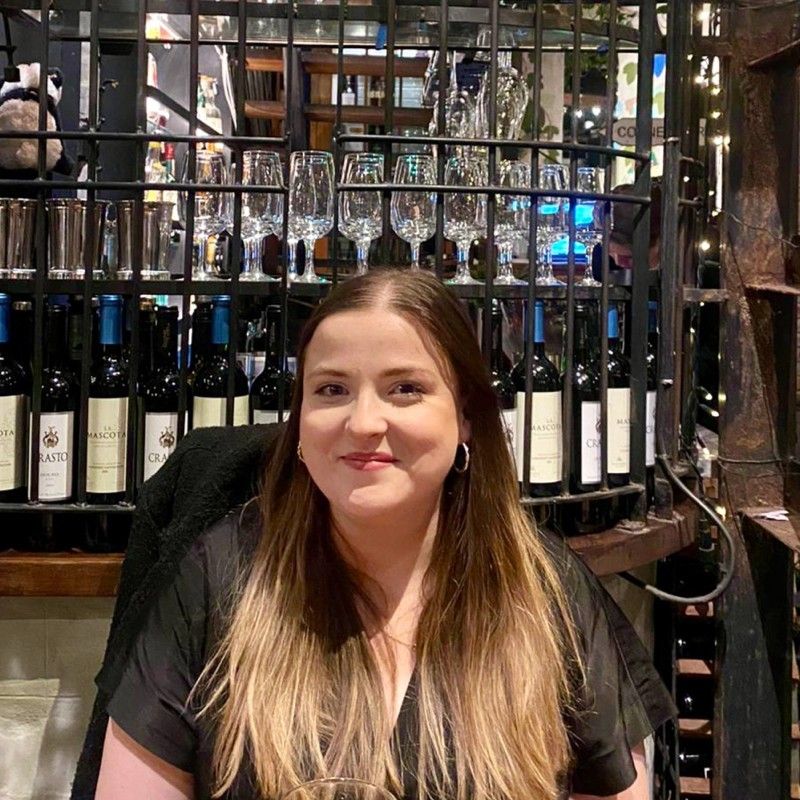 Peigidh
Media, Marketing & Sales
I grew up in Edinburgh's seaside, Portobello, in a family who loved good wine, good food and good adventures. I've loved travelling since I was young, spending summers visiting my grandparents in the Drôme in France, and I went off to explore on my own when I finished high school, studying in Atlanta, Marseille and Glasgow, and visiting over 30 countries around the world.
I've enjoyed sampling local tipples wherever I've been. Sipping wine in a sunny vineyard in Napa Valley, squeezing Nicaraguan rum and Mexican tequila in my bag home from Central America, moules frites and rosé by the Vieux Port in Marseille, popping open some sweet Clairette de Die for celebrations, G&Ts at sunset by the sea, red wine and a good book while it's raining outside. I love the stories that different drinks can tell, the memories they can evoke and the places they can transport you to.
I'm excited to build on and develop my knowledge of wine and spirits with Cockburns of Leith, and will do my best to temporarily fill Katie's very big shoes.