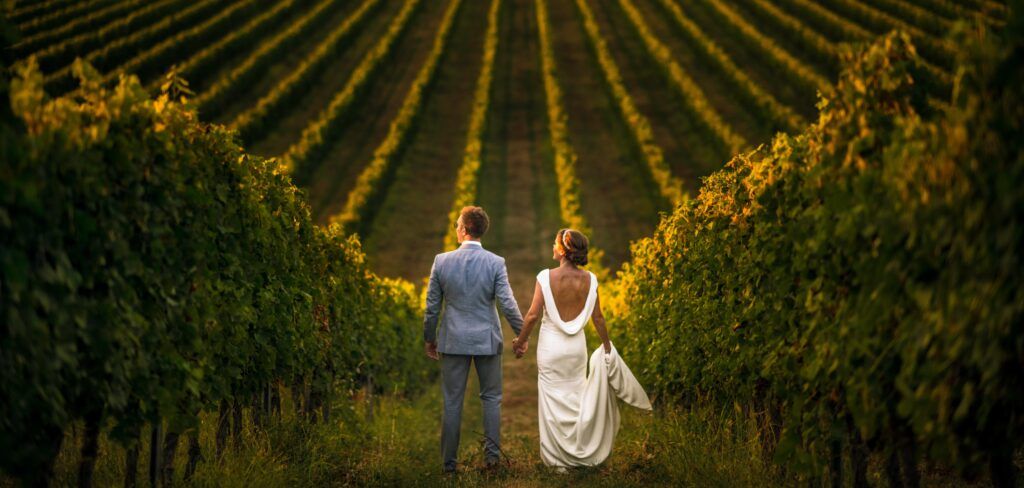 While it is a very exciting time, we know that planning your big day can keep you busy. So why not let Cockburns take some of the stress out of your important day? When it comes to picking wines to wow your guests, we've got you covered.
We can supply fantastic fizz for the toasts, wines to match your menu, and drams for that final nightcap.
As Scotland's oldest wine merchant, we provide a vast range of wines starting at honest prices you won't find anywhere else. We have access to a considerable number of exclusive wines so we can completely tailor a list to suit your preferences. This way, you and your partner can choose wines that best complement your big day.
What we offer:
A relaxing bespoke wedding tasting led by one of our expert team in our Frederick Street store.
Expert advice and knowledge on the best crowd pleasers that will impress your guests.
Free delivery to your chosen venue and free glass hire.
Sale/return on any unused surplus wines.
Tick one more thing off your wedding to-do list and arrange your tasting with our dedicated wedding planning team at Scotland's oldest wine merchant.
Contact our friendly team directly by emailing shop@cockburnsofleith.co.uk or calling 0131 603 3333.